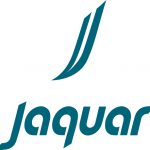 Established in 1960, Jaquar Group is one of the fastest growing bathroom companies in the world. Focusing on complete bathroom solutions, Jaquar produces premium(Jaquar) and luxury (Artize)bathroom solutions for diverse markets, across the world in over 45 countries. With offices in Asia, Africa, Europe, Middle-East, Asia Pacific and the SAARC region, Jaquar is now recognized as a globally trusted brand in the bathroom industry.
Jaquar
Jaquar World; Addis Ababa
Officially launched in 2017, Jaquar World Addis Ababa is the result of an exclusive partnership between Jaquar and Romina. Designed as conceptual space to help customers visualize their ideal bathrooms with expert advice at-the-ready, the showroom showcases both Jaquar's product, Artize and Jaquar Premium. The showroom, is designed to make it easier for customers to pick and purchase bathroom material that is best for them.
With Jaquar World offers everything one could dream of in the bathroom space through two of its most respected global brands – Jaquar and Artize – which conform to the highest quality standards and have been awarded several global design and excellence awards. The range includes Faucets, Sanitaryware, Showers, Wellness Products, Shower Enclosures, Flushing Systems, Bathtubs, Water Heaters and Bathroom Accessories.